SpamSentinel Hosted
No Quarantines & No Administration
Just Clean Email
This service lets you outsource your spam and virus protection with a simple MX redirect to our servers. Email will pass through our filters and be delivered a few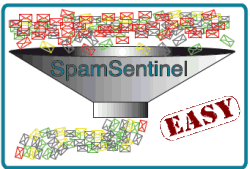 seconds later.
Users will receive clean mail. Add in our network redundancy and you will be sure to receive your mail, even if your server is down for a period of time. When it is back up running again, our servers will connect and send all the waiting good messages.

 No installation, just an MX record redirect which can be done in the same day your request it.


 Stops spam and viruses at our hosted servers, only sends the good mail

 Store and forward if your Lotus Domino or Microsoft Exchange server is down.
The easiest offering for your users
We are taking advantage of our experience stopping spam to offer this service which is the simplest of all current offerings: Block spam with no user quarantines, reports or administrative effort.
Stop spam and Viruses before they enter your organization

High quality 99.6% block rate

Convenience of a hosted service (via MX redirect).

Compatible with Lotus Notes and Microsoft Exchange.

Cleans mail and delivers only Valid Mail to the end user.
How Do We Stop Spam?
SpamSentinel uses two engines that work together to identify spam and viruses. One engine uses a community of 10 million people who "know spam when they see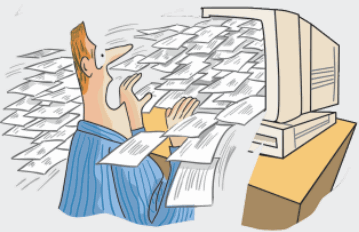 it". Another engine uses advanced pattern recognition to detect spam. The result is a blocking rate of 99.6% before the messages reach your internal mail servers!
We want you out of the Spam Business! We block spam so you don't have to! This means that Hosted SpamSentinel fixes your spam problem as soon as you redirect the MX record.
No Software Required – Our hosted service cleans your email and delivers only the good messages immediately, completely eliminating any time you spend monitoring spam.
How to Use our MBE (Manage By Example) addon to Lotus Notes or Outlook to avoid False Positives and Daily Reporting
SpamSentinel

rates all spam as

"Undecided Mail"

or 100% spam. "Undecided Mail" accounts for 4% of all spam, or about 8 messages per person per day. SpamSentinel Mail Security Service redirects this

"Undecided Mail"

to your JunkMail or Spam folder. If

SpamSentinel

make

s

a mistake (a false positive) it will be in this category, and

end users

can easily retrieve it locally without involving help desk or administrative staff.

Blackberry users are not alerted to messages in this folder, so they are not annoyed by bulk mail messages.
Stop Email Viruses BEFORE they enter your organization!
SpamSentinel

automatically checks all of your mail messages for viruses, malware and phishing attacks, before they enter your organization!

We use three different anti-virus checks.

Two different Zero-hour anti-virus technologies to ensure we stop new threats before they are generally known.

A traditional file scanning check for known threats
More Reasons to Switch
Bandwidth usage, server processing and disk storage are all reduced.

Delay times 3-5 seconds from sending to delivery.

Accuracy is so high that Whitelists and Blacklists are not needed.

We handle name lookups

without

you sending your employee list to us.

We strip off 96% of your spam before you ever see it.

We hold mail if your Lotus Domino or Microsoft Exchange server is down.
Call us today on (UK) 0845 643 50 66 or (Intl) +44 1656 750 858
to discuss you software requirements
Contact Us
Social bookmarks